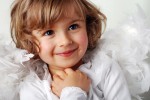 Have a very happy, joyful and blessed Christmas and a fantastic New Year.
If you like a top up on deep relaxation, you can already book your January appointments now.  Just in case you forgot a present you can still get a voucher now. I will be there for you until 8 pm on Christmas eve. Please ring or text me on 085 710 7420 or 059 91 35373.  Even a small voucher will bring a lot of happiness all year long.
I am taking a Christmas break from 25. December and will be there for you from Thursday, 7. January 2016 beginning with a very relaxing meditation at 9:50.
I'll be happy to take your appointment requests for the New Year even during my holidays, so you will get first choice for your favourite time and day.
Have a very happy Christmas and a blissful New Year,
Sylvia