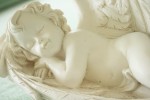 Heavenly treatments on your doorstep
I am often told coming to my Centre is like being in heaven and my clients are enjoying the beautiful energies, peace and calmness.  Some clients have commented when they leave it is as if burdens were taken off their shoulders and they feel so much better than they did before they came in.
God and the Angels are working here with me
When I say this to you, I really mean it. When you come for any treatment you will feel the difference. That is why I am a facilitator, a person that reconnects others to their true self. You may ask; what is the true self?
In my personal opinion the true self is a perfect 'part' of God (spirit) in a worldly body. Sometimes we forget who we really are and then someone else comes along to remind us. We are  wonderful spiritual beings that are having a worldly experience.
I believe that we all are part of a big, very big puzzle and that we are here at the right time in the perfect place.
Experiences are lessons
I also believe all things that we experience are lessons that we may have chosen to learn long before we came to live on this beautiful planet. As I said this is my believe and I was inspired by a very beautiful children's parable The little soul and the Sun by Neal Donald Walsch, 'Conversations with God'.
It is a beautiful story and if you read it you will see what I mean. I have read it countless times and each time I read it, I find something new that inspires me. Often I see something new, that I had not picked up when I read it first. My hope is that you also will find peace and calmness and inspiration from this beautiful story. When you click on the link above, you will be taken to it.
Enjoy!