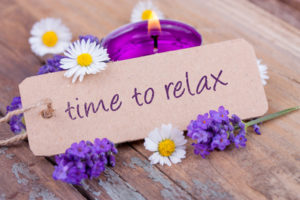 Many clients come with back pains and are amazed how easy it is to let them go.
When someone feels tense and stressed, then  it is time to realise that those feelings are emotions and the body will work with them to store them somewhere. Thoughts create emotions and emotions create what happens in the body.
In order to take in good the mind and body need to release all negativity first. Then the good feelings can come in very easily. Imagine if someone would have the cupboard or fridge  full of food that has gone off, would that person just buy fresh food and fill it up even more?
Most likely not. The person would clean it out and then restock. The same principal works for the body.
If you would like to experience more relaxation, then come and enjoy a treatment or a meditation and you will learn how easy it can be to relax.