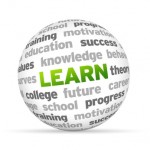 Learn something new and have fun at the same time.
Life is about remembering and learning is one way of remembering
what makes you feel good. I gladly share my knowledge and experience in different areas of life. See what you can do to enjoy life even more than you have been so far.
My seminars and workshops are like retreat days and you will receive knowledge, course notes as well as lunch and snacks tailored to your needs.
See what you would like to enjoy. All seminars and workshops are with like minded participants in small groups. Please book your space as soon as possible. I look forward to enjoying a day of education and fun with you.