Sylvia is an Angel sent from Heaven

Bernard
Relaxation doesn't even begin to describe it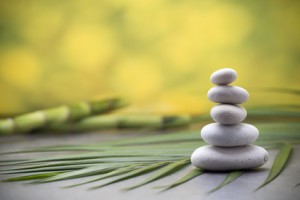 I just had the most amazing massage and relaxation facial with Sylvia, relaxation doesn't even begin to describe it. I feel fantastic and back to myself again. I highly recommend a session with Sylvia.
Judith
I had a back massage but it was much more than that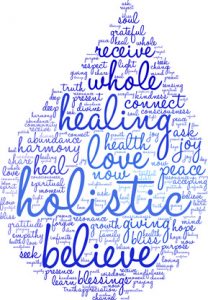 My treatment was very relaxing. A lovely atmosphere. Sylvia was so nice gentle spoken she looked after me so well. I will definitely be going back. Highly recommend one of her treatments. I had a back massage but it was much more than that. The room and the beautiful landscape was so inviting all her magnificent crystals give a magical vibration in the room.
Trish
As always a truly enjoyable experience at Sylvia's

As always a truly enjoyable experience at Sylvia's. Such a warm welcome and accurate Angel card reading. Feeling replenished . Thank you Sylvia
Teresa
A must for those seeking a sense of rejuvenation.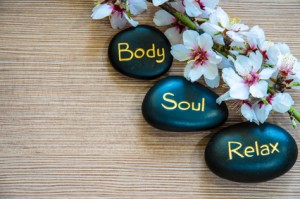 A wonderful holistic experience for body and mind. Sylvia has a special gift for providing nurturing treatments which are always delivered with the greatest respect for her clients dignity and spiritual needs. A must for those seeking a sense of rejuvenation.
Stephanie
First and foremost from the heart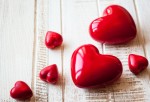 I have been involved with energy healing for over 25 years and I have found Sylvia to be one of the absolute best practitioners that I have ever experienced. She is a rare find. Not only is she extremely knowledgeable, but very intuitive as well. She is able to balance her vast expertise with an innate ability to know what is best suited to personalize a session uniquely tailored to your needs. She works first and foremost from the heart. You will find yourself in good hands, I know I did. Sylvia has been a beautiful blessing to my life.
Judith Merritt
A truly unique experience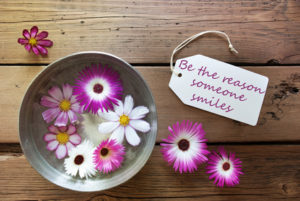 Sylvia is one in a million – takes her time to ensure you are leaving 100% rejuvenated! From beauty to holistic treatments available Sylvia offers a truly unique experience, also beautifully located you wouldn't think you were less than 10 minutes from Carlow town!
Thanks again Sylvia see you soon!
Kelly O'Gorman
Andrew is feeling happy again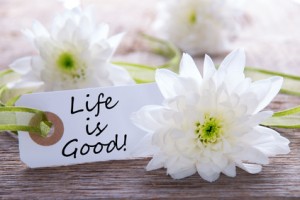 "I received a Reiki and conversational healing treatment from Sylvia recently and the positive impacts it has had on life has been amazing.
Having struggled with anxiety and depression for most of my adult life, due to a bereavement, Sylvia gave me the tools to grieve properly and relinquish any negativity surround me.
Since my treatment, I have noticed a huge improvement in my mood, and overall outlook on life.
I cannot recommend Sylvia enough, it was a life changing experience.
Andrew"
Elaine said "Good Bye" to her severe anxiety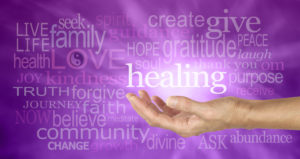 Dear Sylvia,
In November of 2015 I hit a very severe point in my life were daily and night time panic attacks and anxiety symptoms took over my life. I could not go anywhere, I would question everything I would do and think the worst case scenario in every situation. I could not have a conversation with anyone, I would struggle to breathe until they would go away and until I got back home to safety. I went through a numerous amount of therapists and doctors to try and get some control back on my life. My family were so worried about me and trying to understand what I was going through, it was hard for them also, but harder for me because I could not explain to them what I was going through.
I was ashamed of everything, ashamed I couldn't go anywhere without anyone with me, ashamed I couldn't drive, ashamed of me. My work and family life suffered and I wondered how could anyone be just going on about their daily routine when I was struggling with breathing every minute of every day and living in fear.
One day in work I was having a Panic Attack and was trying to cope in work and hiding it from colleagues when a work friend said "Elaine did you ever hear of Sylvia Shirley" She is a healer and I think you should try and go to see her." I said I would definitely give it a go. I remember emailing Sylvia one morning as I was in the turmoil of despair and I felt I would give it a try. So I booked an appointment with Sylvia. Well this is one of the best decisions I have ever made.
Firstly I would like to say that Sylvia is someone who is in my mind a beautiful person inside and out. The moment I stepped inside her workshop I felt a sense of ease and still do, Sylvia is someone who is supportive and very understanding. When you are with Sylvia she devotes her time with you it's never rushed and she makes you feel special always.
I remembered I cried and cried on my first few sessions and initially went from crying to talking to booking and getting a reiki treatment to going to weekly mediation sessions.
Sylvia taught me something no other therapist or doctor could. Sylvia taught me how negativity in your life causes most of your problems. She taught me that we are all innate and that we just have to not let in negative vibrations into our thoughts and most of all to take care of ourselves and love ourselves instead of trying, to always trying to find the solution or fix ourselves.
I did not understand at first what this meant but after a few months my life started to change and I started to follow her words and read them every day on waking and during the day and eventually made them part of my daily routine. I now find time every day to go to the quiet in me either through meditation for 20 minutes or just listening to the quiet thoughts in my head where everything there is peaceful and I know now that that's all I really had to do but it took me a long time to finally figure it out!!
I would like to thank you so so much Sylvia,
Elaine.
Ger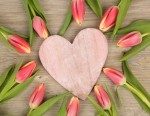 I discovered Sylvia Shirley in July 2015 at a point in my life where I felt so very very low and I needed support and understanding. I booked in for a Reiki treatment and some healing through conversation.
I met an absolute star who gave  me support and helped me on a journey to relax and believe and to be me and helped me raise up from the lowest place.
I felt my head and my heart begin to focus and and the hurt and fear clear away. Through Reiki and meditation ( I never thought I could meditate) I have found my heart and my faith again and a calm in myself and I can now say I love myself.
So Thank You Sylvia You are a Blessing.
Ger X
The Touching Mum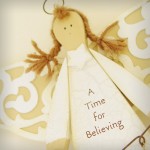 I have received the following testimonial and please understand that we don't reveal who it is from.
It is so touching and very, very personal.
Healing happens through divine intervention and grace and know that 'All Healing is within YOU.' Sylvia Shirley
From the Touching Mum:
I would love to help others through the pain and heartache I went through…There is hope at the end of it all, you just have to believe it xxx
I came to Sylvia after a failed IVF cycle. My body was physically sore where I had been poked and prodded and my heart was broken. I felt lost and alone and had lost my belief in it ever working out. I rang Sylvia as I had heard Reiki was good to help healing my physical pain and I felt I needed help relaxing. Little did I know that once I walked through her door my spirit would also begin to heal. We sat for hours talking through everything, crying, discussing how we would work on getting me back to who I was before and most importantly getting me back to believing this was going to work out. Sylvia always makes you feel like she has all of the time in the world for you and you are her main focus. I found the Reiki sessions amazing, like I was in a trance with Sylvia healing me as I floated in a relaxing state. I felt incredible heat in my mid section as she healed the physical pain (which disappeared over night after the first session). I felt her clear away all the worries in my head until all I could see when I closed my eyes was a blank white sheet. As I undertook my next IVF cycle I felt she was always with me in the back of my mind, keeping me calm. The times in the previous cycle where doubt clouded my mind- instead I heard Sylvia's voice telling me to believe. She could see my little girl waiting for us. It really helped me to focus on her belief which in turn became my belief and low and behold my precious little girl did come along. As I hold my baby girl, I am forever grateful to Sylvia for helping me through that difficult time in my life and yes, I believe, for helping to bring my daughter and I together x
Mom H.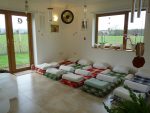 Dear Sylvia,
I just wanted to drop you a line to thank you so much. I really wasn't sure what to expect when I came to your meditation and sound healing class. I have suffered from post natal anxiety since the birth of my wee child in April. I have found sleeping particularly difficult. Last night I had the best quality sleep I've had in 6 months. I only got 4 hours until my child woke but even after that I felt fully rested and calmer than I have for ages. Thank you. It is such a relief to know that it is still possible to obtain such a deep level of relaxation. I feel more connected to myself and less stressed than I have for a very long time. I will definitely come back.
With every good wish,
Miriam Monahan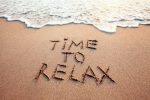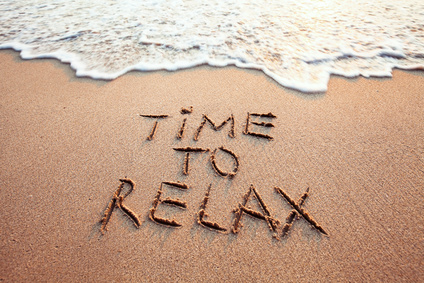 Wonderful treatment at Sylvia Shirley Healing and Wellness Centre experienced this afternoon.
I just felt I had to post and share this, if you are looking to refresh and restart your body, you really need to check into Sylvia's Healing and Wellness Centre. It's my second and definitely not my last visit to the Centre. I feel rejuvenation and overall relaxed. Sylvia is trustworthy and professional; she will look after your mind, body and soul. We all need a little tender loving care. I really feel so lucky to have access to this gem of a Wellness Centre in Ballinacarraig, Carlow.
Weblink: http://www.sylviashirley.com
Miriam Monahan
Teresa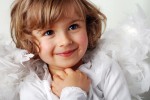 Sylvia , every visit and treatment that I have had with you has been a unique and wonderful experience. The angel card reading has to have been my favourite . Words fail me when I try to explain the clarity and calm that I felt during the treatment  which have remained with me since the treatment. It was a very positive and uplifting experience and I thank you and the angels for the help and support it has brought to me and my family.   Teresa
Karina Flynn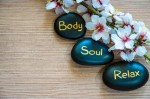 I have always enjoyed the' Sylvia Shirley' experience, what a wonderful treat!
It is like food for the soul, I feel so energised and revitalised after my treatments. Sylvia is such a kind, caring individual and so passionate about her work and this really shines through. Sylvia makes you feel at home, at peace……….special!!
What more could you ask for?!  Thank you Sylvia
Karina Flynn
Mary Cullen-Kelly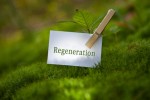 I just enjoyed a Sylvia Shirley Sunshine Special treatment
and I have to say the back scrub was really refreshing.
Sylvia's back massage was a real treat and I feel wonderful.
Totally different coming out then going in.
Mary Cullen-Kelly
 Sam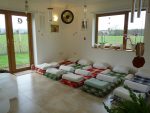 I find meditation & sound Healing with Sylvia very clearing and it calms my mind.
It's just about being.
You have to experience it to feel it.
Sam
Mary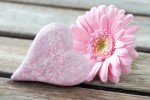 Dear Sylvia,
thank you so much for this morning. I am so grateful for knowing you and the opportunity to spend so much time with you. I am still enjoying all the love and care you put into my treatment.
Thank you from the bottom of my heart.
I will see you soon. God bless,
Mary xx
 Mary Ann O Brien, MD Lily O'Briens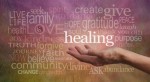 you could travel the world visiting the most exotic spas but an hour and a half with Sylvia Shirley gives me the same results as a weeks holiday on a white sandy beach.  She is a gifted  dedicated professional who gives me a deep restorative healing massage helping  me release stress, relax and revitalise.  I wish I could bottle Sylvia and take her back to my office and take a spoon of her every morning
Mary Ann
Angela Daily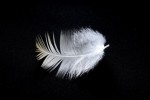 Sylvia 's professional approach coupled with her personal interest and superb expertise, ensures that a client always leaves feeling reformed, both physically and psychologically. Having access to support such as this is of true benefit and allows one to approach life with different eyes. Sylvia is one of Carlow's best kept secrets – this should not remain this way as she has so much to offer to everyone, at their individual level. I cannot recommend Sylvia highly enough!
Angela Daily
Philomena Stafford, Mill Road Farm, Kilmore Quay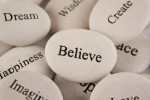 Sylvia has done wonders with my daughter in preparing her for final exams, relaxing her and getting her to think positive. She now has secured employment. Sylvia also worked with my husband, who now is on the road of recovery. I would recommend her for healing, positive thinking and she has some good relaxing therapies.
Philomena Stafford
Ruth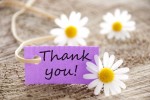 A beautiful dedicated space where I am made to feel that I am the most important person in the world! Sylvia's caring and sharing at the Healing & Wellness Centre has made the 'world of difference' to me. Thank you so much!
Ruth
Onagh Brennan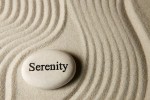 Sylvia's Healing & Wellness Centre is a truly wonderful place to be. There is an air of calm and tranquillity about both Sylvia and her Healing Centre. It is a great place to go and leave all of the worries and cares of our everyday stress filled lives behind. While Sylvia does her magic to ensure all who enter leave renewed, refreshed, replenished and ready to take on the world again. It is not just an address, its an experience.
Onagh Brennan
Ciara Geoghan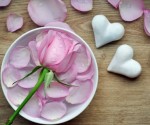 Sylvia is a rare treasure, a wonderfully skilled Beauty and massage therapist, a kind thoughtful and compassionate person interested making each and everyone of her clients feel welcome and nurtured in her care. I have experienced fantastic treatments and beautiful mediation in Sylvia's Centre and can honestly say Sylvia is remarkable. I recommend her thoroughly!
Ciara Geoghan
 Mary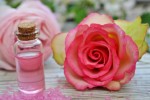 Sylvia's treatments, is the best treat you will ever give yourself and the best time you will ever spend
Mary
Savannah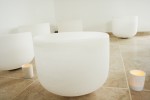 Sylvia Shirley Healing & Wellness Centre is one of Carlow's treasures, to relax and unwind and be spoiled. The meditation is a truly amazing experience that more people must try. The singing bowls take you into heaven, but you already arrive into beautiful energy arriving to Sylvia's healing space. The uplifting energy we all need more of in our lives.
Savannah
Trish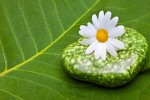 When my body & mind need time out and get back on track I know that a treatment from Sylvia is needed. Her Dr. Hauschka facial is my regular treat but be assured that all treatments from Sylvia are special experiences …. her ways of healing the mind and body are always working away in the background without realising it and continue to work when you leave; her simple exercises and thoughts are well worth taking away with you…. they do work! Sylvia is a very unique person who is brilliant at what she does, we are very lucky that she came to live in Carlow.
Thank you Sylvia,
Trish
Miriam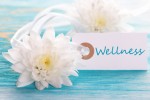 A Wellness Day with Sylvia: Sylvia Shirley's Healing & Wellness Centre is the most tranquil & rejuvenating place to spend your well earned relaxation day. Sylvia is a gifted goddess of thoughtfulness & serenity. She makes you feel truly recharged and ready to take on whatever life throws at you. Her ability to grant your wish of a beautiful & re-energised body & mind will be fulfilled every time. And she's one hell of an excellent chef too! Thanks for a wonderful experience"
Miriam
Mary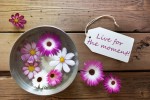 I attended Sylvia for three sound therapy sessions Healing through Sound (with Sylvia's voice) in October/November 2014. I had never been to Sylvia for a treatment before this but my friend had, and had told me that once you walk into the house you feel so safe and comfortable and she was right!!  The atmosphere is amazing!  I found myself relaxing just listening to Sylvia speak while we had our cup of tea before treatments began. I was very stressed and going through a tough time in my life when I started these sessions and my mind was not very focused!  I had shingles from the stress I was under.  However I decided to let go completely for the sessions and let Sylvia do her work. During the first session I felt my stress literally melt away from me, when it was over I had a smile fixed on my face and felt so at peace in myself it was wonderful.  Several people commented on how different my face looked – from stressed to peaceful in one hour! The following week I found myself getting really excited at the thought of attending Sylvia for the second session, I couldn't wait to get in there and let go and I was not disappointed. I found the whole three sessions to be comforting, strengthening and so full of peace for me.  I have been sleeping so much better since the first session (six weeks ago now) and my approach to stress has changed quite a lot, I am living in the moment a lot more and not letting things get to me so much.  I really don't think I would be so well without Sylvia's help.  I cannot recommend Sylvia enough, if you haven't experienced her healing, you need to make an appointment and treat yourself – it will be well worth it!
Mary
Deirdre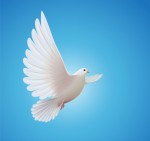 Dear Sylvia,
I just want to thank you for the wonderful treatments I received from you. I did not realise how much I needed them. I went home very relaxed and that has remained with me all the week. I have chanted 'Peace be with You' in my head to many people this week and it worked.. Today I send you my warmest wishes and hope you get back what you give
Kindest regards,
Deirdre
Michelle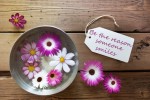 Each time I walk into Sylvia's Beauty and Healing Haven, the atmosphere is always full of positivity & appreciation of you coming. From seating down with Sylvia & Polly on arrival to a fresh herbal brew to discuss needs and wants from your treatment, to then the wonderful treatments that follow. You have her full undivided attention and some! It is a tranquil place full of wonderful aromas and treatments that send you into blissful harmony. You always walk out feeling rested, energised & full of positivity. Thank you Sylvia,
Michelle
Caroline Townsend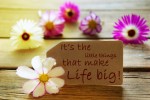 With Sylvia's help my life is richer and calmer. Sylvia is one of the most helpful genuine and sincere people that I have had the good fortune to get treatments from.
Caroline Townsend
Freda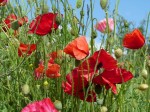 I have been attending Sylvia's meditations for over a year now and I have to say from the moment you enter the drive the relaxation begins. The wild flowers and hens and the friendly dog Polly – she always welcomes me.  When you enter the door it is like the outside world is left outside. The atmosphere and environment so healing, therapeutic and relaxing. The journey is incredible within the sanctuary. The crystals bring enlightenment. I have to say when I miss a session I feel a little lost and lonely. This is one place I always speak about and recommend, you need to experience the journey to believe. I would like to wish Sylvia every success in the future, I am sure it is full of joy, light, peace and courage. Her dedication to her clients and their return really does speak for itself and speaks a thousand words. Continue the great work. Your number 1 fan,
Freda
Nancy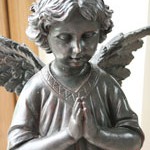 Dear Sylvia, thank you for teaching me the tools of being a confident Reiki practioner, Master & Teacher. I am truly enjoying my life journey and the peace that comes with understanding energy healing and how to help myself and others is a saving grace during challenging times. Spending time with you as a friend and mentor is always a pleasure and a gift in itself. Thank you. In light, love and blessings.
Nancy
Oonagh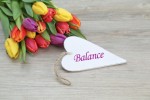 Attending Sylvia's meditation classes have really changed me for the better. I am a calmer, more positive person who knows I can deal with anything. Attending her classes regularly allow me to check in with myself and refocus for the week. Her Centre is beautiful and relaxing and Sylvia herself is an inspiration and often provides wisdom and understanding to myself and I know many other people.
Oonagh
Kate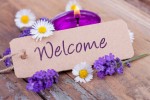 Sylvia has such a wonderful place, she is very warm and welcoming and her treatments and meditation classes are incredible. I've found it of great help to my health both mentally and physically.
Kate
Valerie James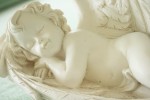 If you're stressed and tired with everyday life escape to the calm oasis of peace and serenity where you are lovingly treated in beautiful surroundings by Angel Sylvia at the Healing & Wellness Centre.
Valerie James
Geraldine Murphy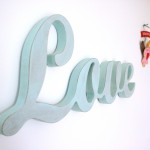 Sylvia's Healing & Wellness Centre is a beautiful,  peaceful environment, run with a passion of expertise, happiness and most important love.
A must to experience good health & harmony.
Geraldine Murphy
Colette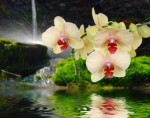 Sylvia's Healing & Wellness Centre is a moment of paradise in a busy lifestyle.
Colette
Ciara Nolan

Sylvia is most caring, helpful and kind person.
All of her treatments I have tried have been beautiful and relaxing.
Ciara Nolan
Joanne Mulvihill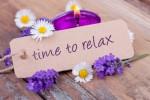 Sylvia's Healing & Wellness Centre is a heaven of tranquillity and a benchmark for truly exceptional customer care and service
Joanne Mulvihill, Co Dublin
Bernie Tracey, Beacon Coaching Consultancy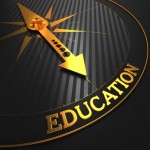 Every once and awhile we need to take some time out to recharge our batteries and just be.  We lead such busy lives that it is not always possible to do just this. Well I gave myself that gift and attended a Wellness Workshop with Sylvia Shirley and it was simply wonderful.  Every thing about the day was very special. Sylvia provided amazing insights for us to ponder on and take away.  There was also a wholesome lunch, lovingly prepared by Sylvia.  It was truly a joyful day. You really do need to treat yourself to one of Sylvia's workshops.
Bernie
Yvonne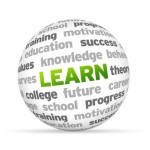 Hi Sylvia, I just wanted to say thank you for the fantastic day I got to spend with you and the other girls learning how to Enable myself to live a happy and fulfilled life.  I have been trying a little bit everyday to put positivity into most things I do especially with the kids and I have to say I was very happy and impressed to see what great results I am getting.
Yvonne
Olive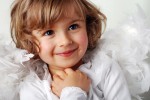 After having sound healing done with Sylvia I felt like my entire being had been cleansed and a feeling of renewed energy surrounded me. I could really feel the sounds traveling throughout my body as Sylvia worked on me and her voice was one of pure gentle power. Afterwards I was relaxed and grounded with good clarity of mind. I would highly recommend a session with Sylvia, excellent for body, mind and soul.
Olive
Mary Minnock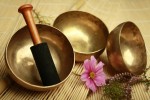 "Blessings is a special place where you are made feel welcome from the moment you arrive.  A sound therapy meditation is a special treat for yourself and we all deserve it.  While drifting off into oblivion the sound vibration is doing it's magic, working on bringing your body into balance and harmony.  It is gentle, non-invasive and can be enjoyed either on a one-to-one and as part of a group.  For me it is my extended "five minutes peace".
Mary Minnock"
Margot Kearney, Nutritional Therapist at The Nutrition Clinic, Carlow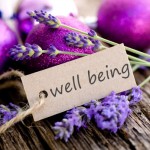 "Sylvia is one of the most impressive mind/body/spirit therapists I have ever met. She is fully committed to her client's wellbeing and her attention to detail is second to none. She provides a warm, caring and very personable environment both in her clinic as well as during her very interesting and unique workshops. I cannot recommend Sylvia highly enough."
Margot Kearney Nutritional Therapist at The Nutrition Clinic, Carlow
Onagh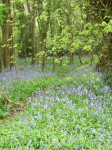 Meditation and Tranquility Day. The day started with herbal tea in Sylvia's kitchen and an exercise in 'eating in the moment'.  When all were assembled and introductions completed we took a 15min trip to the woods where Sylvia lead us on her favourite paths – experiencing the sights, sounds, smell, feel and taste (yes taste!!) of the woods.  It was amazing to take time to enjoy so many different sensations that on previous visits had seemed ordinary.  Sylvia definitely brought a new awe inspiring perspective to a walk in the woods.  When the sun came out we did a short meditation in nature.  We returned to Sylvia's kitchen where we all pitched in preparing a delicious lunch which included ingredients we had collected on our walk.  After lunch we went to the relaxation room where we got comfortable and began the meditation.  The room is lovely bright, airy and full of sunshine and chimes. During the meditation Sylvia played her singing bowls which sent sound vibrations through the room and through us.  It was a most enjoyable and relaxing experience.  I was loathe to leave when our time was done but I found myself full of energy that evening and slept so soundly that night.  I truly enjoyed the day and met some lovely like minded people with whom I swapped some interesting stories, recipes and life tips.  Sylvia as always was a great guide and inspiration.
Onagh
Lorna Sixsmith, Garrendenny Lane
Sylvia is a perfect hostess and beauty therapist. From the moment I entered her home, put on slippers and sat down to a cup of herbal tea, I was relaxed.  Her treatments offer the perfect holistic therapy as well as offering an expert pedicure or massage or whatever the treatment may be.  As my own business is from home, I enjoy visiting other home businesses and Sylvia's has customer service perfected. A+
Lorna Sixsmith
Deirdre Esmonde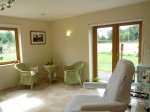 While visiting Sylvia on a cold wet, winter's day, you arrive stressed but you soon feel so warm and welcome into her home.  Having sipped on a lovely warm cup of herbal tea, wearing new cosy slippers and having a chat in her bright and spacious treatment room you realise this is a special treat.  Sylvia can give you her time and attention as if you're her only client for the day and you never feel rushed. Sylvia has the ability to fully understand what you need before you even do.  She can gain an insight into your inner self by working out the aches and kinks in your body. Her intuition and healing is like nothing I have ever experienced before. I had a wonderful facial and massage with Reiki session and it was heaven on earth. You leave lighter, more energised and more peaceful than you can imagine. Make time for yourself and enjoy this magical place, it's so worth it.
Deirdre
Aoife Brennan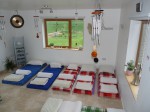 One of the highlights of my week is attending Sylvia's meditations on Thursday evenings – they are just beautiful.  To start with, her clinic is warm, bright, clean and comfortable.  You always get the sense that positive energy is surrounding you.  During the meditations, Sylvia's voice is very soothing and easy to listen to.   The mixture of sounds from the crystal bowls and chimes are amazingly relaxing.  I always leave feeling calm and reinvigorated.   Between my job and life generally, I used to get stressed out easily.  However, since I started the mediations a number of months ago, I've found that I'm much calmer and more grounded.  I no longer let life's stresses consume me.  Not alone do I feel as though I've become a much more positive and happier person, it has been commented on by others as well.  I highly recommend attending one of Sylvia's meditations.
Aoife Brennan
Ashling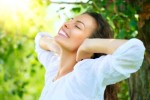 I have been a client of Sylvia's for the past 18 months. Sylvia always makes you feel welcome and relaxed and that she has all the time in the world for you and your treatment. She always puts time and attention into the packages she offers and I really enjoy receiving her newsletter to see what s on offer each month. I choose to go to Sylvia because when I arrive for my treatment it's like any worries or stressors I have vanish at her front door and I leave like a new woman, less stressed and more rejuvenated. It is an investment in my health and wellbeing
Ashling
Colette Morrissey, Wealth Management Consultant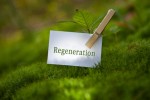 Feeling Stressed and Strained a friend of mine insisted that I would ring Sylvia Shirley to make an appointment and to be honest I resisted for a week or more and then made the call. I turned up not knowing what to expect and found myself walking into a world of peace and tranquility that does not exist anywhere else. For one hour the everyday world ceases to exist  and you are taken care of in an environment that has to be experienced to be believed. Thank you Sylvia
Colette
Mandy Finan – Amanda Christie Designs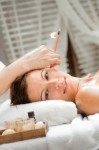 Several years ago I developed Tinnitus closely followed by episodes of very severe Vertigo. I tried conventional medicine and lots of alternative remedies and therapies with little success. For the most part, I learned to live with the incessant ringing in my ears. However, there were particular times of the year when the noise became so loud that I thought I would surely go mad. The vertigo on the other hand only visited me a few times a year and invariably during the night.   This always resulted in me having to go to Caredoc as the attacks were so severe. After a particularly bad attack of both Tinnitus and Vertigo I began to wonder if there was a problem with tension in my neck and shoulders that might be causing my symptoms.  So I set about finding a good Massage therapist, and that's when I found Sylvia's website. On my fist visit I realised that Sylvia is special, very special.  She has a lovely warm caring manner and is genuinely interested in people's wellbeing.  She suggested that perhaps Reiki would be the best option but I thought massage!  So we decided on a half hour massage and half hour Reiki.  This combination proved very successful and it was the first of many such sessions for me.  Because it was so effective for me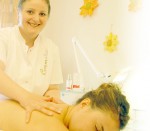 Sylvia introduced it to other clients and it has now  become one of her most popular treatments. On Sylvia's recommendation I subsequently tried Hopi ear candling. This also helped. I am very happy to report that my Tinnitus is almost non-existent and I have not had a Vertigo attack in three years.  I was so impressed with this new found peace that I decided to take a Reiki Healing course with Sylvia and completed level 1 in May  of this year so that I can use it to treat myself.  The course ran over two days and was absolutely wonderful. I came home feeling so good and so relaxed, better than being at a Spa!  I use my Reiki all the time and on nights that I find it difficult to sleep, I use my Reiki and I'm out like a light. While I can now do Reiki on myself, I shall continue to pop back to Sylvia from time to time to have my favourite ' half and half' (half hour Reiki and half hour massage) as a treat. Thanks so much Sylvia X.
Mandy
Laura Nolan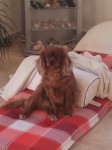 I have been attending Sylvia's beautiful meditation classes which cater not only for me but my dog Rosie also. Rosie is a ruby cavalier aged 3. She is a rescue dog and came from a puppy farm. When Rosie came to live with me she was a nervous wreck, she was petrified of loud noises and my other dogs. I decided to give the meditation classes a go. Within one session I noticed a huge difference in Rosie. After the second session she was a changed dog. Her confidence was soaring she was no longer afraid and she was very eager to mix with my other dogs. I cannot recommend Sylvia's meditation class highly enough with her beautiful calming voice you are taken on a journey where you forget about the outside world for a while and completely relax Rosie becomes so relaxed she goes into a deep sleep and when she wakes up she doesn't want to actually come home . If you have a dog that needs a little TLC Sylvia's meditation class is most definitely the place to go. X Laura ( Rosie decided after Laura got up to make herself comfortable on Laura's 'bed'. Dogs get comfortable towels to lie on and their owners lie on comfortable mats and cushions and are covered with soft blankets.)
Laura
Wendy Tucker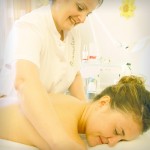 I just wanted to thank you so much again for the wonderful body massage which totally relaxed and energized me beyond my imagination… it's only the start of 'be good to me' so let's just see what happens…looking forward to seeing you again real soon, have a great day,
Wendy xxx
Jean Kidd
I have received a beautiful card with the following about my seminar 'A day of mediation and tranquillity for you' Dear Sylvia, thank you very much for the seven wonderful hours I spent with you on Saturday, 29th of June 2013.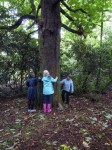 Visiting that enchanting wood near your home was such an amazing experience for me. Meditating in that open space in the wood with you and the other lovely participants was truly very special. Seeing and hearing so much on our walk made it "magical". The lunch you gave us was delicious. It was full of texture, couloir and so nourishing. your Healing Sound Energy and meditation which we then enjoyed ended a blissful and heavenly day for me. One I will always remember and hold in my heart and mind. Thank you,
Jean Kidd
Valerie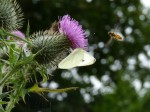 A testimonial by Valerie about the seminar  'A day of meditation and tranquility for you' A very sensual experience of all that nature has to offer – the fragrances, the sounds, the beauty of countryside all culminating with an equally joyous lunch of wonderful tastes, flavours, aromas and colour. Thank you Sylvia.
Valerie
Sadhb Reddy – Lecturer, IT Carlow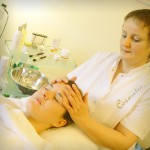 A little piece of heaven in Carlow … A treatment at Blessings in the company of Sylvia is so special that it is difficult to describe in words.  This lady reads your body like a book and whatever treatment you request you will leave feeling truly rejuvenated and replenished.  I have had massage, sound therapy and meditation treatments to name but a few treatments with Sylvia and on each occasion, her professionalism made me feel like I was all that mattered at that moment in time.  Try a treatment with Sylvia for yourself and you will understand what I am talking about.  In relative terms, it is extremely relatively priced and the monthly specials are superb value.
Sadbh
Olive Condron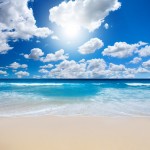 "A visit to Sylvia's salon will leave you walking away on a cloud in a heavenly spirit. She is the most amazing person I know and her professionalism is second to none. I love visiting Sylvia as I know will feel so much better when I leave, and for ages too! Sylvia is a MUST VISIT place if your serious about feeling better in yourself and looking after your health. Keep up the excellent work Sylvia!" Olive Condron Chief Executive Officer at Carlow Chamber of Commerce
Olive
N. Parnis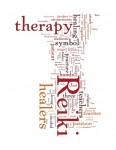 'After many years of being at Reiki Level 1, I was finally ready to progress to Level 2. I could only do a course midweek and asked Sylvia if she could accommodate me. Studying Reiki 2 with Sylvia was intense but fun and we covered a lot over 2 days. We learnt all about the symbols used in Reiki, learnt how to cleanse a room, make a Reiki 'shower', de-programming, and how to program a crystal using Reiki. The distant healing practice we did was amazing and finished off the course perfectly. Sylvia encouraged me to keep a journal while doing the 21 day Reiki self-treatment so I would be aware of my progress. I feel I can call upon Sylvia anytime with any questions or queries I may have about Reiki. I find Sylvia to be a wonderful, kind and loving person who gives of her knowledge generously and openly. Sylvia's Healing and Wellness Centre has a vibrant yet calming energy about it and the sound room with all it's chimes is the perfect place for a Reiki Seminar.'
Kind regards, N. Parnis
Teresa Byrne, Admin Solutions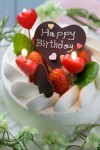 Hi Sylvia,Happy 5th Birthday, Thank you so much for all the wonderful chats, relaxing time, space, love and care you have given me and all your clients over the last 5 years in a way that only you can do, Wishing you many more successful years dear sylvia you deserved them.
Teresa
N. Parnis
Happy 5th birthday dear Sylvia!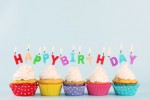 You have managed to create an oasis of calm in your beautiful salon in Sand Hills. You look for and find the best in people. You make the world a better place by being you. This is why you are a success. Wishing you all the best for a successful future.
Kind regards, N. Parnis August 2011
Mel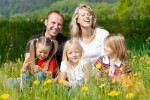 After attending the wellbeing course "enabling yourself to live a happy and fulfilled life" with Sylvia last Saturday, i wouldn't hesitate to recommend it to anyone.  It was a cosy, truly relaxing, non-judgemental experience full of tips and lessons that everyone can use in their everyday lives, to enable yourself to see that everything you need to fulfil your life you already have, but it teaches you how.  It was wonderfully great to take some time out for me and my needs away from the daily madness of rushing around to just to chill out with some really great people (and tasty food).  I truly believe that everyone should experience a little bit of Sylvia and just being in her company as she is a uniquely special person. July 2011
Mel
Michelle O'Rourke, MD Oak Tree Home Care Ltd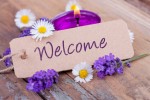 As a woman in business and a mother of three young children, it is important to concede to stress.  Sylvia offers a listening, confidential and caring approach in conjunction with her very relaxing de-stressing treatments.  Sylvia's establishment is very welcoming, peaceful and flawless.  I always feel refreshed after my appointment with Sylvia and I am looking forward to my next de-stressing treat. Thank you Sylvia
Tremayne Horkan, MD Evergreen Internships Ltd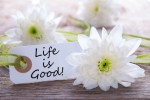 'You leave an appointment with Sylvia not quite the same as you went in – the weight of the world lifts off your shoulders, you feel great,  and you're already looking forward to the next time you can treat yourself to a Sylvia Shirley Special.  Here is a lady who knows how to put the 'treat' into treatment.  I recommend her to the world!'
Tremayne
Maura Fenlon, MD Carlow Property Management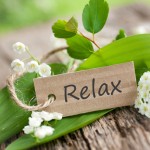 "To visit Sylvia's salon is a heavenly experience with warm relaxing surroundings, wonderful treatments from a true expert who treats her clients like royalty!"
Maura Fenlon
Connie Byrne Hyland, hairdressing by Connie Byrne Hyland, Carlow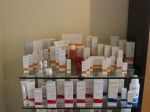 To have a treatment with Sylvia Shirley is to me like a ray of sunshine on a rainy day. Her treatments are relaxing, and filled with love and special individual attention. I use Dr.Hauschka products which are luxurious and pure, and the way Sylvia administers them is truly as she would say herself heavenly. We are living in very stressful times and we are all working very hard to keep things afloat, but it is so important to avail of people like Sylvia to keep our energy flowing positively, and to feel like we can get through our week, by paying attention to ourselves and our wellbeing. I wish Sylvia every success for the future and hope many people avail of her very special treatments that are on offer in her haven of tranquillity.
Connie
WINNER OF THE CARLOW CHAMBER OF COMMERCE
On 17. April 2009 I was the very happy winner of the Carlow Chamber of Commerce 'Customer
Service Award'. It was a great event at the Talbot hotel with nearly 300 people. We had 11 categories and 40 finalists. I would like to thank all of my clients for their wonderful comments each time they are with me, you make my work so special for me. Thank you very much for this wonderful award to the Chamber of Commerce and congratulations to all the winners and finalists. I am very proud and honored to have won this award and it inspires me to even do better.