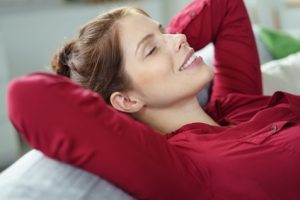 Is the photo reflecting the way you would like to feel? If yes, then please contact me. I will do my best to assist you in finding your way back to your true self.
Are you experiencing fear, anxiety, depression, worry or sadness? If so, please consider looking after yourself. When feeling those symptoms your energy is out of balance.
There may be various reasons why, when and how it all began.
Often you feel trapped in a situation and don't see the way out.
Yes, it takes some homework to escape out of that circle and yes there is a way out.
Balancing your energy is one step in the right direction, changing the way you are thinking and seeing/experiencing the world is another.
It is in your hands to get out and also how long it takes to do so.
If you would like to know more, please contact me.
My wish for you is to live a very balanced, relaxed and happy life.
Here is a testimonial of a lady who received her healing when she was ready for it.
Elaine said "Good Bye" to her severe anxiety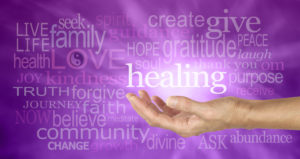 Dear Sylvia,
In November of 2015 I hit a very severe point in my life were daily and night time panic attacks and anxiety symptoms took over my life. I could not go anywhere, I would question everything I would do and think the worst case scenario in every situation. I could not have a conversation with anyone, I would struggle to breathe until they would go away and until I got back home to safety. I went through a numerous amount of therapists and doctors to try and get some control back on my life. My family were so worried about me and trying to understand what I was going through, it was hard for them also, but harder for me because I could not explain to them what I was going through.
I was ashamed of everything, ashamed I couldn't go anywhere without anyone with me, ashamed I couldn't drive, ashamed of me. My work and family life suffered and I wondered how could anyone be just going on about their daily routine when I was struggling with breathing every minute of every day and living in fear.
One day in work I was having a Panic Attack and was trying to cope in work and hiding it from colleagues when a work friend said "Elaine did you ever hear of Sylvia Shirley" She is a healer and I think you should try and go to see her." I said I would definitely give it a go. I remember emailing Sylvia one morning as I was in the turmoil of despair and I felt I would give it a try. So I booked an appointment with Sylvia. Well this is one of the best decisions I have ever made.
Firstly I would like to say that Sylvia is someone who is in my mind a beautiful person inside and out. The moment I stepped inside her workshop I felt a sense of ease and still do, Sylvia is someone who is supportive and very understanding. When you are with Sylvia she devotes her time with you it's never rushed and she makes you feel special always.
I remembered I cried and cried on my first few sessions and initially went from crying to talking to booking and getting a reiki treatment to going to weekly mediation sessions.
Sylvia taught me something no other therapist or doctor could. Sylvia taught me how negativity in your life causes most of your problems. She taught me that we are all innate and that we just have to not let in negative vibrations into our thoughts and most of all to take care of ourselves and love ourselves instead of trying, to always trying to find the solution or fix ourselves.
I did not understand at first what this meant but after a few months my life started to change and I started to follow her words and read them every day on waking and during the day and eventually made them part of my daily routine. I now find time every day to go to the quiet in me either through meditation for 20 minutes or just listening to the quiet thoughts in my head where everything there is peaceful and I know now that that's all I really had to do but it took me a long time to finally figure it out!!
I would like to thank you so so much Sylvia,
Elaine.