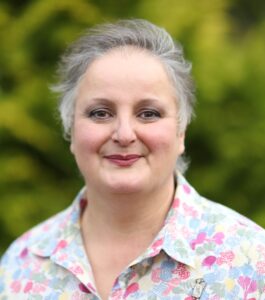 Sylvia Shirley
Hello Dear!
I was born raised and trained in Germany. Education never ends and so I learnt a lot more here in Ireland and continue my ongoing studies.
I am a down to earth person with a wonderful profession. I work as a Healing & Wellbeing Facilitator, Holistic Beauty & Massage Therapist, Spiritual Teacher, Reiki Master & Teacher and Angel Card Reader.
I very much love what I am doing and it is my pleasure to make you feel heavenly, calm, reconnected to yourself and peaceful when you are with me. When we have completed your treatment and you feel serene, content and happy you will be able to physically see the difference when you look in the mirror. Then you will know why you were with me.
I am looking forward to having you here.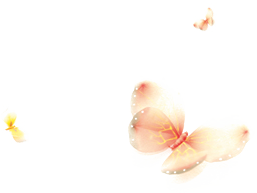 Joyful regards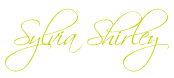 MY BACKGROUND AND TRAINING ON HOLISTIC HEALING, BEAUTY – MASSAGE THERAPY AND MORE
Healing & Happiness Course 10 months with Jane Donald, Co. Carlow, Healer & Author of Sacred Messages from Sacred Ireland and John Collins, Healer, Cork
Train the Trainer FETAC Level 6 with Michael Cox
Leading the Business, Women in Business Development Programme, FETAC Level 6 with Bernie Tracy, Beacon Coach Consulting
Reiki I-IV Master & Teacher training with Reiki Master & Teacher Guenther Haubold, Metzingen Germany
Mental Techniques I & II with Reiki Master & Teacher Guenther Haubold, Metzingen Germany
Chakras I-VII with Stephan Dalley, Healer, Bietigheim-Bissingen Germany
Intuitive Healing with Stephan Dalley, Healer, Bietigheim-Bissingen Germany
Advanced Healing with Stephan Dalley, Healer, Bietigheim-Bissingen Germany
The Ways of Healing for Advanced Healers with Stephan Dalley, Healer, Bietigheim-Bissingen Germany
Group Healing assistance with Stephan Dalley, Healer, Bietigheim-Bissingen Germany
2 years of Faith-Healing Apprenticeship with Stephan Dalley, Healer, Bietigheim- Bissingen Germany
Introduction to Crystal Therapy with Claus Hueser, Crystal Healer, Ludwigsburg Germany
The use of Crystals in Beauty Therapy with Gabriele Hilf, Crystal Healer, Reiki Master & Aesthetician Ludwigsburg Germany
The use of Crystals in Life with Michael Gienger, Crystal Healer & Author of various Crystal Healing, Crystal Massages, Crystal Therapies and Crystal Information books Ludwigsburg Germany
Crystal Healing Therapy information days with Jacquie Burgess, Crystal Healer and Author of Crystal Healing books, Naas, Ireland
NLP Neuro Linguistic Programming Practitioner Training with Dr. Soonduk Park Mooney, Carlow
Meditation & Relaxation training with Rosaleen Fadden, Carlow
Metamorphosis with Margaret Boland, Dublin
Angel Healing and Meditations with Chrissi Astell, Tullow
An Introduction to Herbalism with Gina McGarry, Tullow
Intuitive Healing Talk & Seminar with Stephan Dalley, Healer, Tullow
Discovering Angels-Workshop with Chrissi Astell, Tullow
Various courses with Jacquie Burgess, Crystal Healer, Master Herbalist, Tullow

Imbolc Celebration
Samain Festival
Summer Solstice
Lughnasa
Winter Solstice
Spring Herb Day
Summer Herb Day
Autumn Herb Day
Winter Wellbeing Herb Day

Angel Card Reading/Healing with Aiden Storey
HOLISTIC BEAUTY – MASSAGE THERAPY TRAINING
Edith Lehmann Holistic Beauty Therapy College, Esthetician (certified by the State), Stuttgart Germany
Sothys Paris, Aesthetician Training, Cologne Germany
Sothys Paris, various Facial Therapies, Make-Up Artistry, Massage Therapies, Thalasso
Seaweed Therapy & Spa Treatment Trainings, Cologne Germany
Dr. Hauschka, Facial Therapy & Body Massage Therapy Training, Bad Boll-Eckwaelden Germany
Malu Wilz, Make-Up Artistry Training, Nürnberg Germany
Badawi College, Colour, Type and Style Training, Nürnberg Germany
Thallion Thalasso Cosmetics, Thalasso Therapy & Spa Treatments Training, Ulm Germany
Beauty Fit, Body Wrapping & Glass Suction Pump Training, Hoechberg Germany
Dr. Hauschka Product Training with Dr. Hauschka Skin Care, Dublin
Dr. Hauschka Aesthetician Conference and training, Bad Boll, Eckwaelden, Germany
doTerra Aroma Touch Massage